About Us
We are a strong believer of the EyeLevel learning method because it embraces the essential parts of education, like critical thinking and self-motivation, helping students develop skills they can use throughout their lives. The learning experience students receive motivates me with an enormous amount of enthusiasm for the EyeLevel program!
We also believe that EyeLevel program not only includes the school curriculum, but also prepares kids for gifted, state tests and later on the SAT and TAKS.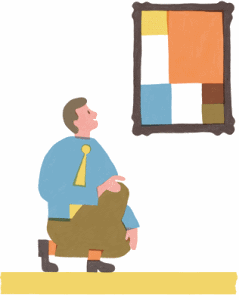 Our Mission
It is our personal mission to make sure that your children learn math techniques and reading skills that will literally change the course of their lives. With discipline, patience, diligence and compassion, our children may become inspired to fall in love with numbers as well as find the beauty and power of words. The Center is labor of love for us and our staff. We value each and every family that is a part of our organization. We aim to be the premier educational content provider in the region!
Our Passion
Working with young and budding new generation of kids is our passion. We provide personalized education support to meet the needs of a wide variety of students. We love to help children who are struggling in school, provide enriched educational opportunities for students to achieve their full potential, provide training to help children do well in school, help students succeed in math / reading and also help supplement school education. We take pride and measure our success through the high standards and achievements of our students.
Our Staff
All EyeLevel instructors are trained in a comprehensive teaching program for their EyeLevel certification, ensuring their ability to offer the best EyeLevel instruction to each student. EyeLevel instructor certification is an on-going process and requires regular training; therefore, our instructors remain current and up to date with all EyeLevel teaching methods. EyeLevel instructors work closely with individual students and their families to develop the best possible study plan and environment for each student. Assessing each student individually allows the instructors to determine whether the student has a need for remedial education or for more advanced study. All homework and assigned tasks are carefully assessed by the instructors and overseen by Director, in order to properly evaluate the progress of each student. These regular evaluations provide insight to the student and help determine the proper course corrections needed for the student's study schedule.
EyeLevel Advantage
Daekyo, a leader in supplemental education, is proud to introduce to you a new method of learning and an experience your student will never forget. Our EyeLevel English and Math curriculum combine fun with learning and incorporate unique facets not taught at any other learning centers. EyeLevel Offers a unique Math tutoring program. The student will learn the fundamentals of Mathematics in both Basic Thinking and Critical Thinking. They will also master the literacy skills offered from our English Language Arts program. Through the benefits of our program, students will be prepared for grades ahead.