Our Principles
Focus on Concepts and Thinking Ability
Our aim is to provide each and every child solid foundational understanding of essential concepts as well as advanced Math skills. We focus on increasing student achievement not by mere Practice but by developing their basic Critical Thinking and Logical Reasoning abilities. We rather progress to perfection. We improve critical thinking skills that focus on providing the child with the tools necessary to acquire knowledge and then transfer that knowledge to accademic excellence.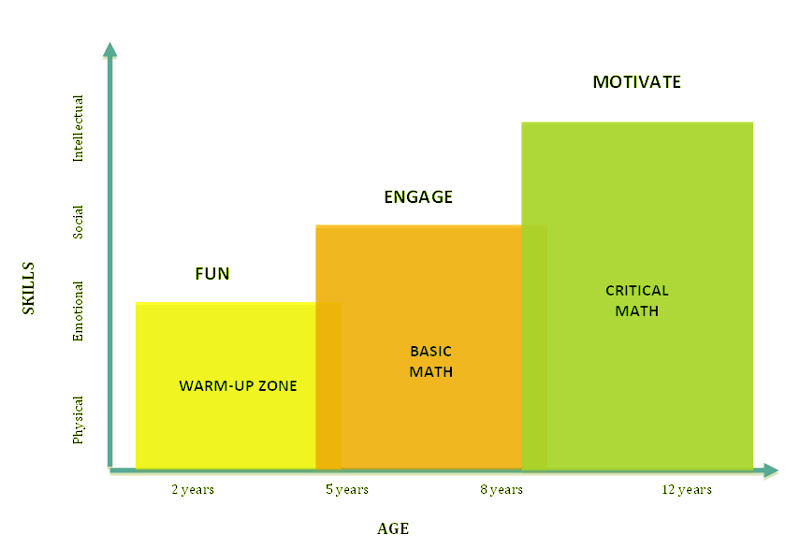 Fun and effective learning environment
Unlike other learning centers, our goal is to place each child at the appropriate level for growth and success. We want to adapt to each child and meet the needs of a variety of young learners with different skills. So the highly capable students as well as the struggling student are equally excited and engaged. We closely monitor student's progress, interact with the students to reinforce daily instruction and make individual interventions to correct misunderstandings.
Fun=Motivation=Engaging
Our philosophy is very simple. Kids engage when they are having fun and they learn only when they are engaged. We provide outstanding instruction that help kids internalize basic problem solving concepts. As they progress, kids will earn rewards for both effort and academic achievement in a self-paced, activity-based learning atmosphere.